WE THOUGHT IT THROUGH SO YOU DON'T HAVE TO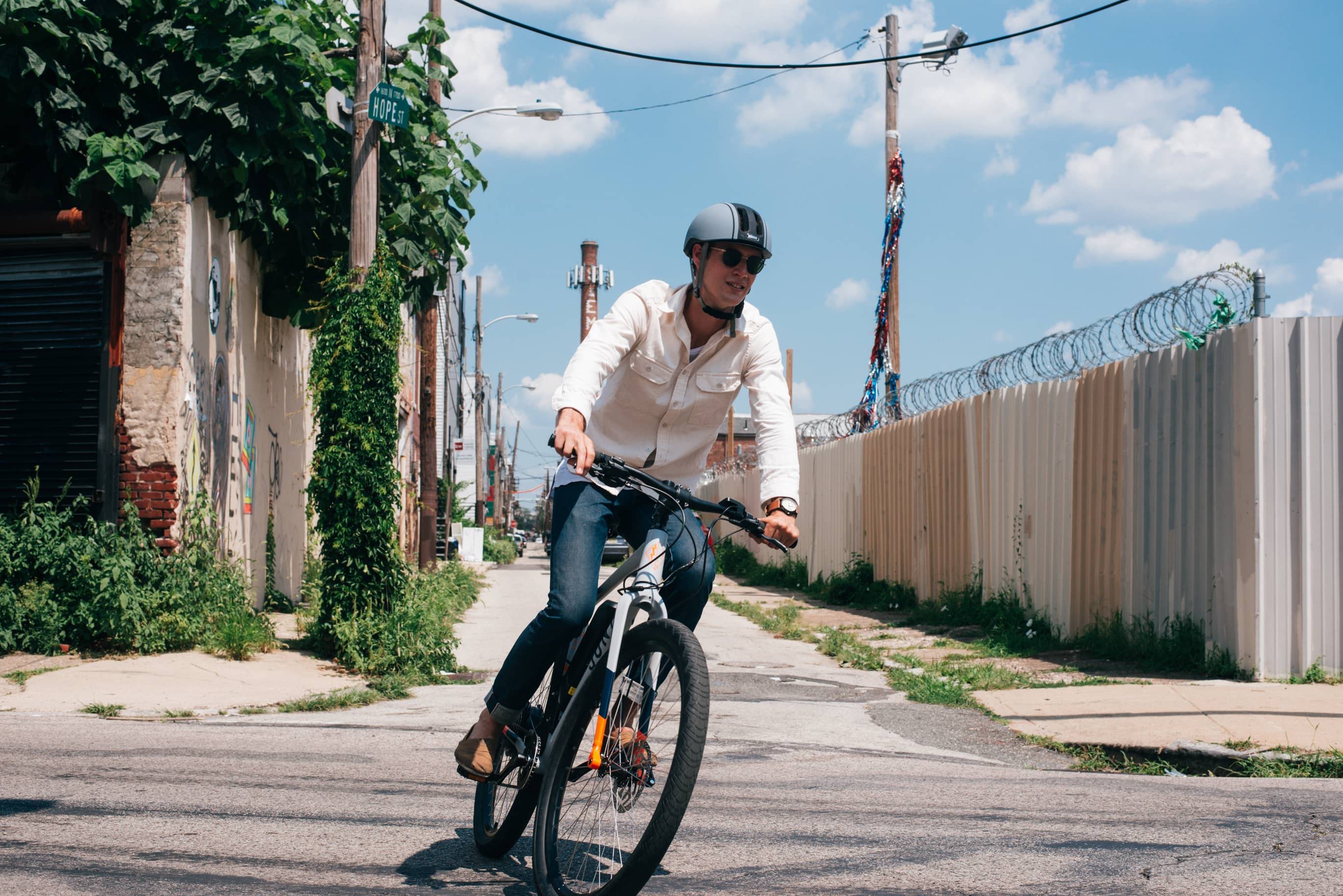 The ultimate urban commuter bike
When the Junto design team set out to design a E-bike that can handle being a primary transit solution for urban commuting and round town use, they first looked to their own experiences as bicycle commuters in Philly.

Although we would all like to believe that commuting on urban streets is comfortable and easy going, our team know a different reality. Potholes, trolley tracks, debris, blocked bike lanes, and various other impediments are a daily challenge for the urban cyclist to contend with- to say nothing of trucks, careless drivers and grids catering to motorists.
Our team knew that they had to design a bike that was bullet-proof, combining structural cues from mountain bikes and elements of traditional commuter bikes to create a comfortable and capable ride. Strong, reliable components were a logical addition in readying the bike for the hard riding ahead.
With these considerations, the JUNTO eBike was born. Employing 29" tires for a cushioned ride, a stable geometry in a light aluminum frame for performance at high speed, workhorse drivetrain components, and hydraulic disk brakes, the JUNTO was bred for street fighting.
The electronic components had to be selected with the same diligence. A Bafang 350W motor was chosen for solid reliability and a top speed of 20mph (to categorize it as a Class 1 electric bike) but with ample torque to take on a tough urban hill. A state of the art torque assist sensor keeps the rider feeling strong and attached to the motor in an organic way. A high capacity 48V battery was integrated with enough range to support significant daily commutes.
Last but not least, the JUNTO bike had to be something an average person could afford to get them where they are going. At $1,299 for a means of everyday transportation, the JUNTO eBike provides the combination of value and performance that our team was looking for.